World's Only Floating Post Office in India
Yes. It's a floating post office. You are reading right!!! Here are the details of the floating post office in India. Do visit in your next trip to Kashmir, Jammu & Kashmir. India.
Being one-of-its-kind architectures, this Post Office is located in the beautiful city of Srinagar in Jammu and Kashmir, India on a huge houseboat in Dal Lake. Also the stamps here feature the image of Dal Lake, which is a kind of tribute to this nature's work of art.
The floating post office was inaugurated back in the year 2011 by Omar Abdullah, the then Chief Minister of the state of Jammu & Kashmir along with Sachin Pilot, Minister of State for Communications and IT.
In addition, the Post Office premise features a philately museum that features a huge collection of unique stamps. Also there's a souvenir shop from where one can buy postcards, stamps, local items and greeting cards. So, next time you visit Srinagar, make sure you send postcards to your near and dear ones from the only floating post office in the world!
Post Office Address:
Location: Boulevard Rd, Karapura, Rainawari, Srinagar, Jammu and Kashmir. India. PIN 190001
Opening Time: 9:30am (Monday to Saturday)
Closing Time: 3.30pm (Monday to Friday) 1.30pm (Saturday)
Read more >> World's Highest Post Office
---
Are you sending a letter or a parcel? Request pick up from home, office, hostel, PG or hotel. Why going to a Post Office? ePostBook helps you save time and money.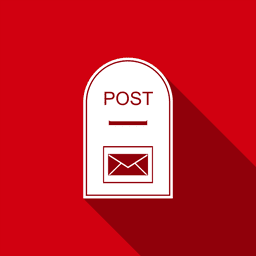 Compare price and Choose the best shipping partner every time. We ship to every city in the world (domestic & international).
ePostBook is world's first online postal, courier, logistics and freight marketplace. Send anything, anywhere and anytime. Book online.