Christmas Delivery have been a great gifting and decorating season ending festival for us all.
Go gift something. a handwritten letter? or a handmade gift? Christmas letter?
Go write something today, your surely love someone to write, your mom, dad, brother, sister, grandmother or a grandfather.
Christmas 2020: We take pride in making Christmas deliveries for everyone. Delivering Christmas gifts has always been delivering happiness. We help record these happy deliveries for life.
Why will you choose 1 point from the mentioned 5?
1We ask you to write a hand written letter to anyone one this Christmas. We know its hard say few things on a phone or a whatsapp message. You can always write it done and schedule a pickup, we will be happy delivering these to your loved ones. I am sure that would bring joy and happiness to their face.
2We ask your to get a letter written, a drawing, a painting created to be sent to their grandfather or grandmother. A letter from a grandson or a granddaughter is a great happiness.
3We ask you to write a letter to your son, daughter staying away, A letter from a Father or a Mother is always so strengthening when away from sweet home. Be it a son or a daughter married and living happily with daily discussion over a video call. A letter is still that can be framed with great happiness for lifetime and there after.
4We ask you urge Grandfathers and Grandmothers to write to their grandsons and granddaughters and inspire then to live better life with all your life long experience. Your letters will impact the thought process. These letters will give something to hold these moments for life time. You can't touch and feel a whatsapp message.
Do you need reasons to choose not to write to anyone, we may find a reason for you soon. What for can we say you at this point in time.
5We ask you to start gifting to yourself. Write anything you wish to be true and want to tell to others. Draw something you have imagined. Create something to gift yourself.
Request pickup when you are ready. We will pick and get it delivered with our postal and courier partners to every location on this planet.
We want to spread more and more happiness.
Christmas Delivery 2020 will again be on of the great happiness year even after getting hit by the COVID-19 pandemic. We will also be donating Re. 1 for every letter or packet booked between 10-Dec-2020 and 04-Jan-2021 to "Billion Hands Foundation / The Billion Hands" for a cause. Christmas Delivery 2020 will be a great year for you to make that start.
Last Updated: 06-Dec-2020
---
Are you sending a letter or a parcel? Request pick up from home, office, hostel, PG or hotel. Why going to a Post Office? ePostBook helps you save time and money.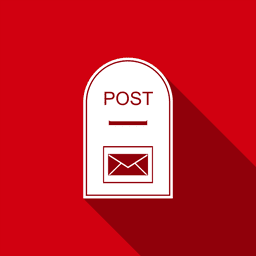 Compare price and Choose the best shipping partner to send anything, anywhere & anytime. We ship to every city in the world (domestic & international).
ePostBook is world's first online postal, courier, logistics and freight marketplace.