Delhivery IPO Details:
Open Date is 11-May-2022 and the Close Date is 13-May-2022. Delhivery was listed on NSE & BSE on 24-May-2022 and IPO Size: INR 5235 Cr
Delhivery's, a new-age logistics company, public issue to raise funds via Initial Public Offering will open on 11th May 2022 and close on 13th May 2022. The issue will tentatively list on May 24th, 2022. The issue size has been reduced to Rs. 5235 crores from the original size of Rs. 7460 crores. The reduction in size comes amid fears of market volatility and the uncertain geopolitical situation. The IPO comprises a fresh issue of equity up to ₹4,000 crores and an offer for the sale of shares aggregating up to ₹1,235 crores.
About Delhivery: Delhivery was founded in 2011 by Sahil Barua, Mohit Tandon, Bhavesh Manglani, Suraj Saharan, and Kapil Bharati. Headquartered in Gurgaon, Haryana, it is mainly a supply chain services company that provides services like warehousing, transportation, freight, and other order fulfillment services. Now, Delhivery is India's largest B2B, B2C, and C2C logistics courier services provider. They have an enviable customer base standing at 21,342 active customers including e-commerce marketplaces, enterprises, and SMEs.
In its primary funding round led by Fidelity Management and research company, Delhivery had raised approximately Rs.1995 crore. Delhivery is also all set to receive a $100 million investment from the American giant, FedEx Express in addition to the $227 million funding it had received previously from other investors.
Carlyle Group, which had invested initially in the company in November 2017, is looking to exit its investment by putting up its shares with Rs.920 crore up for the OFS. Lee Fixel, a former partner at Tiger Global invested $125 million through his fund addition, in part through China's Fosun. Fosun sold 1.32% of their 3.8% stake in the company. After this, the company was valued at $4 billion. According to the DRHP, Carlyle, Times Internet, and Soft Bank are the selling shareholders.
Contact Information
Address: Delhivery Limited
N24-N34, S24-S34, Air Cargo Logistics Centre-II,
Indira Gandhi International Airport,
New Delhi 110037 Delhi, India
Phone: +91 124 6225602
Email: cscompliance@delhivery.com
Website: https://www.delhivery.com/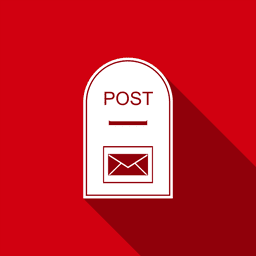 Compare prices and choose the best shipping partner to send anything, anywhere & anytime. We ship to every city in the world (domestic & international).
ePostBook is the world's first online postal, courier, logistics, and freight marketplace.
Last Updated: 29-May-2022