Bilaspur Post Office is the head Post Office.
Bilaspur Head Post Office Pin Code is 495001. Pot Office is located in the Mansaganj area of Bilaspur. Bilaspur is a district in the Chhattisgarh state of India.
ICH Post Offices are the Intra Circle Hub Post Office created by India Post for sorting the incoming letters and packets. Click here to know more about ICH >>
Is Bilaspur an ICH (Intra Circle Hub)?
No, this Post Office is not an Intra Circle Hub Post Office. It is L2 or Level 2 Hub of India Post. This post office does sorting of the incoming letters to be distributed within the district and creates NSH-wise bags for outgoing parcels to Raipur ICH. This Post office is connected to the Raipur ICH network for its shipment processing.
Services Available:
Business Parcel, Business Post, Direct Post, EMS (International Speed Post), E-Payment, Epost Franking Machine, IFS, Inland Speed Post, Instant Money Order, International Mails, Money Order, National Bill Mail Service, National Pension Scheme, Philately, Postal Banking Service, Postal Life Insurance, Postal Stationary, Postbag and Postbox, Registered Posts
Direction and Contact Details:
Bilaspur SPO's:
Email – dobilaspur.cg@indiapost.gov.in, supdt.bilaspur@gmail.com
Contact Number – 07752250075
Bilaspur ASP(HO):
Contact Number – 07752250166
Bilaspur ASP(T):
Contact Number – 07752251695
Bilaspur CI:
Contact Number – 07752250201
Address:
Head Post Office, Civil Lines, Masanganj, Bilaspur, Chhattisgarh 495001
More Post Offices in Bilaspur:
Industrial Estate Sub Post Office
Kutchery Post Office
Gole Bazar Sub Post Office
Juna Sub Post Office
Kilaward Sub Post Office
Mangla Sub Post Office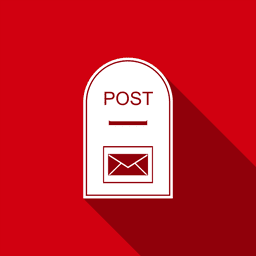 Compare prices and choose the best shipping partner to send anything, anywhere & anytime. We ship to every city in the world (domestic & international).
ePostBook is the world's first online postal, courier, logistics, and freight marketplace.
Last Updated: 04-May-2022