IOSS (Import One-Stop Shop)
What is IOSS? It allows suppliers and electronic interfaces selling imported goods to buyers in the EU to collect, declare and pay the VAT to the tax authorities. Instead of making the buyer pay the VAT at the moment, the goods are imported into the EU as was previously the case (for products over 22 EUR).
What are the advantages IOSS?
The IOSS facilitates the collection, declaration, and payment of VAT for Sellers that are making distance sales of imported goods to buyers in the EU. It also makes the process easier for the buyer, who is only charged at the time of purchase, and therefore does not face any surprise fees when the goods are delivered. If the seller is not registered in the IOSS, the buyer has to pay the VAT and usually a customs clearance fee charged by the transporter.
Which businesses will these changes affect?
All businesses will be affected, but the changes will mainly affect business-to-consumer (B2C) sales and online marketplaces based outside of the EU, as well as EU-based businesses selling to consumers in the EU.*
These changes could lead to simpler procedures and reduced administration. There could also be broader implications for the way you conduct business in the EU.
The three biggest changes are:
Are you sending a letter or a parcel? Request pick up from home, office, hostel, PG or hotel. Why going to a Post Office? ePostBook helps you save time and money.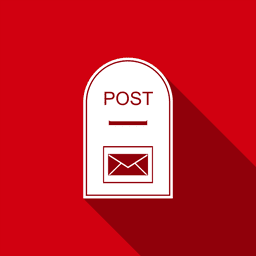 Compare price and Choose the best shipping partner to send anything, anywhere & anytime. We ship to every city in the world (domestic & international).
ePostBook is world's first online postal, courier, logistics and freight marketplace.