Intra Circle Hubs (ICHs) are shipment sorting hubs for Indian Postal System – India Post
In 2013, India Post introduced Hub & Spoke mechanism for transmission of domestic Speed Post articles under Mail Network Optimization Project (MNOP). 105 major centers of the country were selected as Speed Post Hubs which were named as Intra Circle Hubs (ICHs).
ICHs are responsible to dispatch incoming shipments to its connected delivery post offices within the circle and on the same lines are responsible to dispatch outward shipments to within circle and outside circle National Sorting Hubs (NSHs).
India Post's Speed Post Articles(SPAs) are more efficient and quicker. Articles are more efficiently sorted just by identifying the last 3 digits of the PIN codes or districts at Intra Circle Hubs (ICHs).
TMO in India Post means Transit Mail Office. It is a branch of RMS (Railway Mail Service) where closed bags are received and dispatched, sorting of letters is not done in this unit. Mail Agent or Mail Guard is in charge of this unit. This can function in number of sets depending upon requirements.
5 reasons to choose Online Post Office as your postal, courier, logistics and freight needs:
Instant Door Pickup
All Types of Shipment
Multiple Courier Carriers
Postbox Rental / Unique Postal Address For Life
Postal Record Keeping Book / Lifetime Shipment Tracking Information
Time is the most precious thing for all of us. Book you shipments with ePostBook and save time.
Indian Post Track / India Post Tracking
To track your speed post shipment visit India Post website – Click the botton.
---
Are you sending a letter or a parcel? Request pick up from home, office, hostel, PG or hotel. Why going to a Post Office? ePostBook helps you save time and money.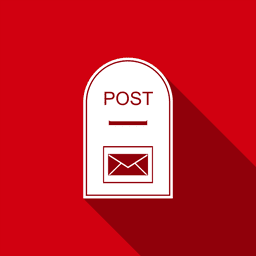 Compare price and Choose the best shipping partner to send anything, anywhere & anytime. We ship to every city in the world (domestic & international).
ePostBook is world's first online postal, courier, logistics and freight marketplace.