Sadar Bazar Gurgaon Post Office, Haryana. 122001
Sadar Bazar Gurgaon Post Office is the Head Post Office of district Gurgaon, Haryana. 122001
Post Office Sadar Bazar Contact Number & Address:
Head Post Office,
Sadar Bazar, Gurgaon. Pincode 122001
Telephone – 0124-4221769,
Email – dogurgaon.hr@indiapost.gov.in
Gurgaon Head Post Office (Gurgaon H.O.) has the facility of
Business Post
Direct Post
EMS (International Speed Post)
E-Payment
Epost
Franking Machine
IFS
Inland Speed Post
Instant Money Order
International Mails
Money Order
National Bill Mail Service
National Pension Scheme
Philately
Postal Banking Service
Postal Life Insurance
Postal Orders
Postal Stationery
Postbag and Postbox
Registered Posts
Sadar Bazar Gurgaon Post Office Location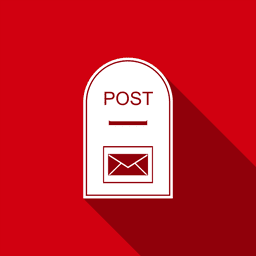 Compare prices and Choose the best shipping partner to send anything, anywhere & anytime. We ship to every city in the world (domestic & international).
ePostBook is the world's first online postal, courier, logistics, and freight marketplace.
Looking For Post Office details. Search any Post Office location in the world. Just type Pincode or City Name <<here>>
Are you sending a letter or parcel? Request letter pick up from Home, office, hostel, PG, and Hotel. <<Request Pickup>>
Why go to a Post Office? Save time and money. You don't have to visit a post office anymore for sending letters and parcels. Not only this you can keep your postal records for life. Create your account and start saving your postal records. Search anytime and from anywhere. <<Save Postal Records>>
The reference for the details is from www.indiapost.gov.in. We are the world's first online postal, courier, logistics, and freight marketplace. Send anything, anywhere, and anytime. For more details check the details below:-
Visit our website.
Visit our blog.
Last Updated: 29-May-2022
Post Office in Gurgaon / Post Office in Gurugram (Haryana).
Gurgaon Post Office is the Head Post Office of Gurugram district in Haryana.
Details of Head Post Office in Gurgaon with pin code 122001.
Gurgaon Head Post Office covers the following areas, localities, and villages of Gurgaon – Akbarpur Sirohi, Sarbasirpur, Gurgaon, Bindapur, Haiderpur, Shahpur, Nangli Umarpur, Adampur.
| | | | | | |
| --- | --- | --- | --- | --- | --- |
| PIN CODE | POST OFFICE NAME (TYPE) | | | | COUNTRY |
| 122001 | Arjun Nagar S.O | Narnaul | Akbarpur Sirohi(205) | HARYANA | INDIA |
| 122001 | Gurgaon H.O | Gurgaon | Sarbasirpur(36) | HARYANA | INDIA |
| 122001 | Gurgaon H.O | Gurgaon | Gurgaon | HARYANA | INDIA |
| 122001 | Gurgaon H.O | Gurgaon | Bindapur(93) | HARYANA | INDIA |
| 122001 | Gurgaon H.O | Gurgaon | Haiderpur(76) | HARYANA | INDIA |
| 122001 | Gurgaon H.O | Gurgaon | Shahpur(69) | HARYANA | INDIA |
| 122001 | Gurgaon H.O | Gurgaon | Nangli Umarpur(82) | HARYANA | INDIA |
| 122001 | Gurgaon H.O | Gurgaon | Adampur(90) | HARYANA | INDIA |
Get the latest list of India Post Post Office. For the list <<click here>>
Address & Contact Details:
Head Post Office Gurgaon 122001
Head Post Office Gurugram Address:
Head Post Office,
Sadar Bazar, Gurgaon. Pincode 122001
Telephone – 0124-4221769,
Email – dogurgaon.hr@indiapost.gov.in
Gurgaon Head Post Office (Gurgaon H.O.) has the facility of
Business Post
Direct Post
EMS (International Speed Post)
E-Payment
Epost
Franking Machine
IFS
Inland Speed Post
Instant Money Order
International Mails
Money Order
National Bill Mail Service
National Pension Scheme
Philately
Postal Banking Service
Postal Life Insurance
Postal Orders
Postal Stationary
Postbag and Postbox
Registered Posts
Sub Post Office Arjun Nagar Gurgaon 122001
Sub Post Office Arjun Nagar Gurgaon Address:
Sub Post Office Arjun Nagar,
Sector 8, Gurugram,
Haryana. Pincode 122001
Telephone – 0124-2322258
Sub Post Office Arjun Nagar Gurgaon has the facility of
Business Parcel
EMS (International Speed Post)
E-Payment
Epost
Franking Machine
Inland Speed Post
Instant Money Order
International Mails
Money Order
Postal Banking Service
Postal Life Insurance
Postal Orders
Postal Stationary
Registered Post
Looking For Post Office details. Search any Post Office location in the world. Just type Pincode or City Name <<here>>
Are you sending a letter or parcel? Request letter pick up from Home, office, hostel, PG and Hotel. <<Request Pickup>>
Why going to a Post Office? Save time and money. You don't have to visit a post office anymore for sending letters and parcels. Not only this you can keep your postal records for live. Create your account and start saving your postal records. Search anytime and from anywhere. <<Save Postal Records>>
Reference of the details are from www.indiapost.gov.in. We are worlds first online postal, courier, logistics, freight marketplace. Send anything, anywhere and anytime. For more details check details below:-