A courier that provides a wide range of delivery options is beneficial for your business and customer base. Cheaper isn't always a bargain when it comes to picking a courier, as the features they offer may be limited.
Working with a courier company that offers a wide range of delivery options means risks of late deliveries are less likely, it ensures your customers are happy, and being held accountable for shipments arriving after promised will be a thing of the past.
The most expensive courier service (or the cheapest) might not be the best fit for you and your business. You might not even realize in the beginning that they aren't compatible with your business. It can take some red flags from your courier for you to consider the change.
You want a reliable and consistent courier and you shouldn't have to pay extortionate prices for one.
On the other hand, you should be a little wary if the costs are too low. This could mean the courier service is unable to cope with your demands. It's important to find a balance between cost and value.
However, it's important that price isn't the priority. You want a courier who understands your business, is an extension of your team, and can provide indispensable value – regardless of the cost.
It's important to know what you want from your courier service provider and what they can offer to help grow and streamline your delivery process. Not every courier service will be for you and it's easy to overlook a few red flags until they become a large disruption to your business.
To make the right decision, click to check our service at ePostBook for Business.
TIMING IS EVERYTHING….
Courier services deal in life and death situations. A delay, a mis-delivery or missed delivery can create severe and lasting consequences for an individual or a company. That's why you must be able to trust that your courier partners will perform with complete accuracy and no unexpected delays.
So choose the correct and best carrier for your shipments at ePostBook. 
Last Updated: 07-Mar-2022
---
Are you sending a letter or a parcel? Request pick up from home, office, hostel, PG or hotel. Why going to a Post Office? ePostBook helps you save time and money.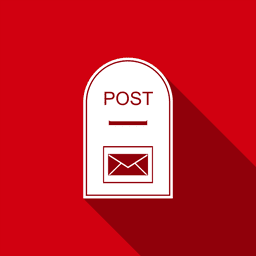 Compare price and Choose the best shipping partner to send anything, anywhere & anytime. We ship to every city in the world (domestic & international).
ePostBook is world's first online postal, courier, logistics and freight marketplace.