The ship stuck sideways across one of the world's busiest and most important trade channels Egypt's Suez Canal reopens as container refloats.
Suez Canal reopens: The vast container ship that was blocking the canal for six days has been freed and is moving north to an anchor point, the Suez Canal Authority said, paving the way to open the critical waterway and ease days of global supply delays. The Ever Given, one of the world's biggest container ships was holding up $10 billion in trade each day. The 120-mile canal sees about 15% of global shipping traffic so efforts have also begun to get the more than 450 vessels waiting to pass through.
The ship stuck sideways across one of the world's busiest and most important trade channels—that has captured international attention, cost the global economy billions of dollars in lost trade, and launched multitudes of memes—has finally been freed.
Oil prices slipped today, as soon as news emerged that the Ever Given container ship had been partially dislodged in the Suez Canal.
The Suez Canal crisis shows just how vulnerable our global supply chains are right now. Oil, natural gas and food prices could rise! But finally, Suez Canal reopens.
Engineers raced throughout the day to finish the job of dislodging the Ever Given after partially refloating the ship at dawn, taking advantage of an unusually high tide to make the job easier. Tugboats helped pull the vessel out from the side of the canal where it had been stuck, before straightening its heading. Egyptian television images showed tugboats blaring their horns, as they towed the Ever Given to safety. Once stabilized it was towed toward an anchor point at a lake further up the canal system, enabling ships already in the canal network to travel.
Last Updated: 31-Mar-2021
---
Are you sending a letter or a parcel? Request pick up from home, office, hostel, PG or hotel. Why going to a Post Office? ePostBook helps you save time and money.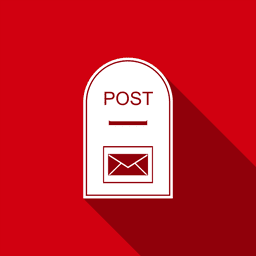 Compare price and Choose the best shipping partner to send anything, anywhere & anytime. We ship to every city in the world (domestic & international).
ePostBook is world's first online postal, courier, logistics and freight marketplace.