Hikkim Post Office, India. Pin 172114. – World's Highest Post Office
Address:
Hikkam B.O
District – Lahul & Spiti,
State – Himachal Pradesh
PIN 172114. India.
Google Map Location: Hikkim Post Office
Hikkim is located about 15 km from the town of Kaza in Spiti Valley, this tiny post office in Hikkim is isolated from the rest of the world and is accessed by people from the nearby cluster of villages, who come here to post letters or deposit money into their savings account. This is probably one of the most unique post offices amidst India's postal network that has over 1.5 lakh post offices spread over the length and breadth of the country.
The post office began its services on November 5, 1983 and since then has been maintained by post master Rinchen Cheering. The postal index number (PIN) here is 172114. Otherwise comfortably nestled in the valley, the post office shuts for winter months as snowfall makes it difficult to access the terrain.
At 4,400m above sea level in northern India's remote Spiti Valley, the Hikkim post office is a vital connection to the outside world. The four or five villages served by the Hikkim Post Office are sparsely populated, while mobile phone coverage is extremely limited, and the internet has yet to arrive.
Images: Hikkim Post Office
Last Updated: 01-Dec-2020
---
Are you sending a letter or a parcel? Request pick up from home, office, hostel, PG or hotel. Why going to a Post Office? ePostBook helps you save time and money.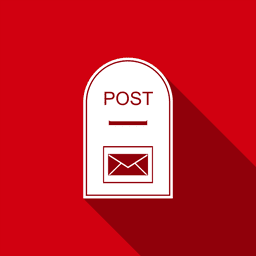 Compare price and Choose the best shipping partner to send anything, anywhere & anytime. We ship to every city in the world (domestic & international).
ePostBook is world's first online postal, courier, logistics and freight marketplace.